The ductwork system may remain largely unseen and ignored, but there's no denying that it can contribute greatly to the quality of air in your home. The buildup of dust, dirt and other debris in your ductwork can create issues with breathability and can exacerbate colds and allergies as well as asthma. Duct cleaning is a service that homeowners must invest in every several years, depending on a variety of factors.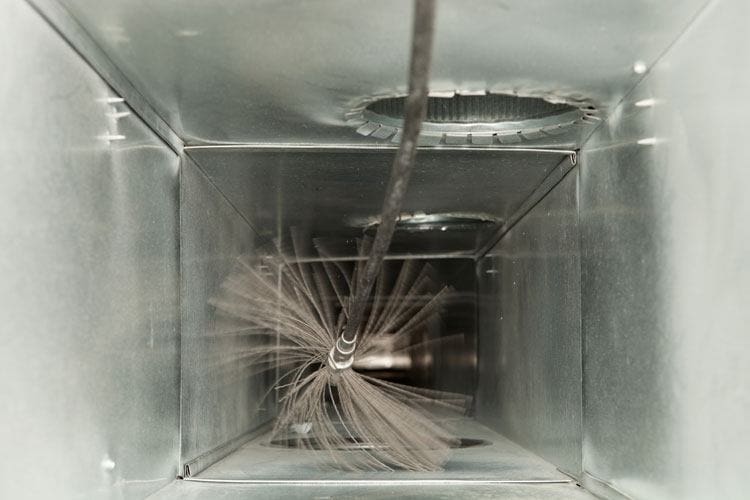 Factors that come into play in determining whether or not duct cleaning is a service you should invest in right now are the current age of your home, the quality of your indoor air, your furnace or heat pump, and the structural condition of your ductwork. If you've never had your air ducts cleaned since you first bought your home, or its been a while since you did, there is likely a huge amount of dirt and dust blowing around and mixing with the air that you'll soon be breathing. Ductwork that's in need of repair can let all the dust and dirt through, compromising air quality in the home.
Optimize Your System's Operation through Air Duct Repair
Well-connected, well-sealed ductwork that's in good repair ensures that you don't waste energy, compromise your home's comfort, or suffer from air quality issues. Breakdown in your duct systems, on the other hand, can lead to health issues. It can trigger allergies and asthma or cause skin rashes or pimple breakouts, even. What's more, compromised ductwork can lead to significant energy loss and a rise in your utility costs.
Dust build-up can occur when air duct sections separate, or the ducts themselves are inadvertently perforated, bent or damaged in some way, allowing dust to build up inside. Airflow that's crucial to your system's operation can also be compromised — getting your air ducts inspected and repaired as needed can ensure your family's health and comfort.
Contact Us
Stone Heating and Air offers duct cleaning and duct sealing services to help improve your air quality and energy efficiency in the home! Ask us about the products and the services we offer at (541) 855-5521 or submit our online contact form to request a free estimate or schedule a service. Stone Heating and Air, serving the Rogue Valley from the California border to Roseburg, from Brookings to Klamath Falls.