Other Services
Heaters, Furnaces, And Boilers
A heater is the term used for the mechanism to heat a home or business. Furnaces and boilers, on the other hand, are specific appliances HVAC installers use to help your home create the warmth you seek. Most homes have both a furnace, which provides central heat by pumping hot air into every room; and a boiler, which supplies the hot water for your bathing and cleaning needs.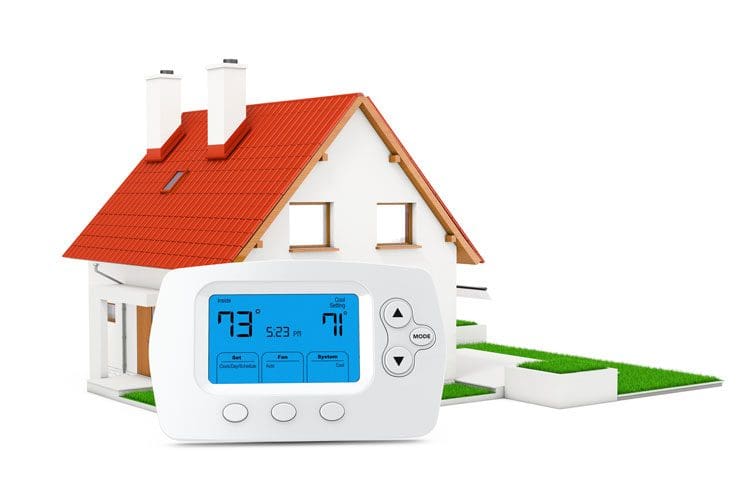 Stone Heating and Air helps maintain these heating appliances in optimal condition, and helps diagnose and repair these systems to help maximize comfort in your home in the most efficient of ways.
Thermostats
Thermostats and WiFi Thermostats are the controls used for the highest degree of climate control — from temperature to humidity — in the home while staying energy efficient. You can customize your entire home comfort experience and save on energy — ask us how.
Whole Home Comfort Evaluation
Stone Heating and Air knows that your home is made up of various elements that together aim at bringing you maximum comfort. But at times, some of the elements may seem a little out of whack, and this causes problems in the home.
If you're experiencing hot spots, sticky and wet air, mold, excessive dust, allergy symptoms, carbon monoxide poisoning, or high energy bills, among other things, then you'll certainly want to know what seems to be the underlying cause for these issues. Using the whole home comfort approach, we work to discover exactly what is setting off your problems. Perhaps faulty ductwork? Improperly sized equipment? Or poor insulation?
Call on us to discover what's wrong and to remedy things! Let's make your home operate at peak efficiency today!
Home Energy Performance
Where is your home losing or wasting energy? Count on us to test everything energy-related in your home scientifically, pinpoint the most beneficial areas for improvement, and then complete the upgrades you need done for you! A Home Energy Performance is the best audit for your home– providing the most comprehensive assessments available anywhere.
.
You can tell you need a home energy audit if you have:
High energy bills
Mold, mildew, dampness, musty odors
Damp or wet basement
Cold floors and drafty rooms
Excessive dust
Peeling paint
Overly dry indoor air
Uneven heating and cooling from room to room
Contact Us
Stone Heating and Air offers these other services to help improve your comfort and energy efficiency in the home! Ask us about the products and the services we offer at (541) 855-5521 or submit our online contact form to request a free estimate or schedule a service. Stone Heating and Air, serving the Rogue Valley from the California border to Roseburg, from Brookings to Klamath Falls.