About Us
Stone Heating and Air was established to meet a specific need. In our many decades in the home improvement industry, we have seen some companies cut corners in their service and maintenance contracts. We believe that our community deserves better than that, so they saw an opportunity to provide local homeowners with top-notch service and a better maintenance program. Stone Heating and Air can help you maximize your home's energy efficiency and improve your home's indoor comfort.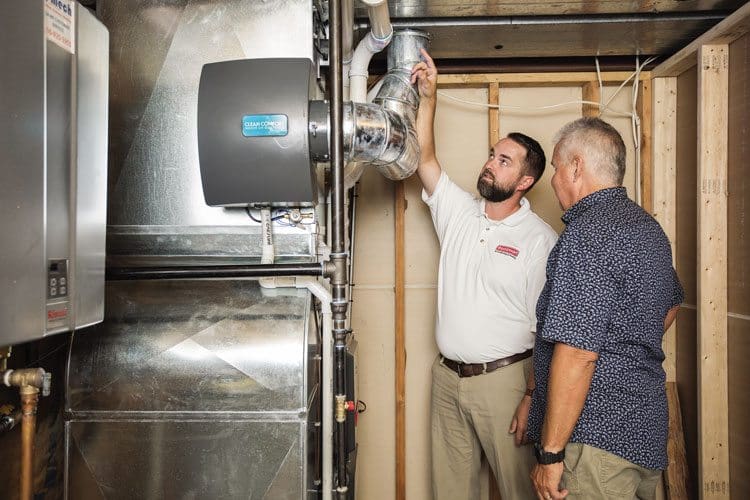 Why Choose Us?
Our founder has found continued success in the roofing industry because of a simple principle. We believe that our customers deserve the best service possible. We believe that this principle also applies to the HVAC industry. That's why you can rely on us to do the job right the first time and to provide you with first-class heating and cooling systems. We also work with some of the most highly skilled and professional HVAC technicians in the industry.
We are meticulous and thorough during all of our HVAC projects and we never cut corners. Our goal is complete customer satisfaction. If you ask us to maintain your heating or cooling system, then you can expect us to properly inspect and tune-up your HVAC system. We can even provide you with pictures and documentation so you can see and understand our work for yourself. As one of the top HVAC companies in our area, we can also receive emergency calls 24 hours a day, seven days a week.
Call Us Today!
When choosing among local HVAC companies, you'll surely want the one that makes you their top priority. We won't rest until you are satisfied with the results of your HVAC repair, maintenance or installation. We are an expert in both residential and commercial AC, residential and commercial heating, whole home comfort evaluation and home energy performance. Our services can make your home more comfortable and energy-efficient. Call us at (541) 855-5521 to learn more about our heating and cooling services or to schedule an appointment.