Commercial Services
In a 24/7 world, keeping your facility in good, working order is critical. When your heating, air conditioning, or ventilation system is not working properly, your employees, customers, and clients can't be comfortable. This can cause discomfort and can encourage customers and clients to look elsewhere for their services.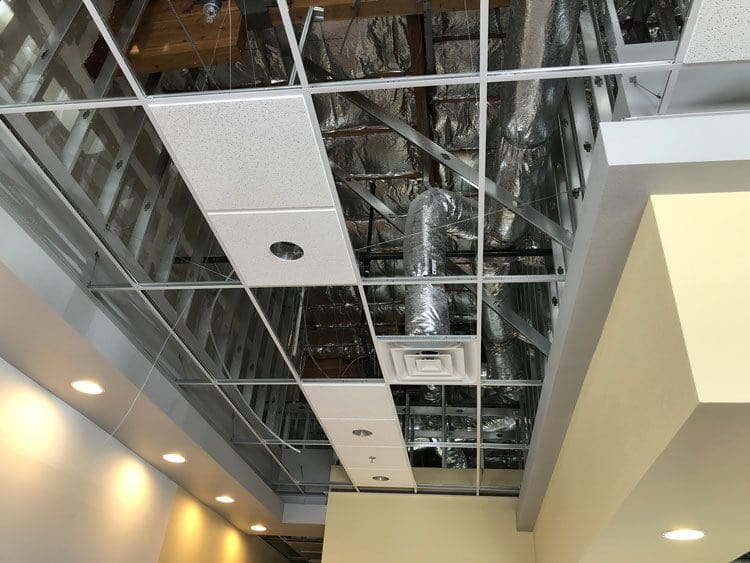 Preventative Maintenance
From preventative maintenance and operations, to HVAC repair, we at Stone Heating and Air are committed to deliver on your heating, ventilation, and air conditioning service needs. We work towards helping you reduce unplanned downtime for your business, increasing your asset reliability and life, and making for a healthy and productive environment in your place of business.
Diagnostics
We provide planned HVAC maintenance and predictive & diagnostic services to help your business reduce risk, future costs and avoid breakdowns.Our AC repair service experts respond quickly in case of emergencies to get your facilities functioning again.
We've Got Your Back
With our comprehensive commercial HVAC installation, repair, and replacement services, you can focus your efforts not on the comfort of those in your facility, but on delivering the products and services you are best known for. In need of repairs or replacements? Our team of courteous and professional HVAC technicians will help you get your HVAC system up and running again. We understand the complexity of large commercial systems and are ready to assist you no matter the time or day.
Contact Us
Stone Heating and Air will work diligently to bring you the best commercial service requirements you seek to keep your facility and your business running like clockwork. Ask us about our products and the services we offer at (541) 855-5521 or submit our online contact form to request a free estimate or schedule a service. Stone Heating and Air, serving the Rogue Valley from the California border to Roseburg, from Brookings to Klamath Falls.