Leaky air ducts can cause inconsistent temperatures throughout your home and make your HVAC system consume too much energy in the process. In today's blog post, Stone Heating and Air, one of the top HVAC companies in our local area, explains why having your ducts checked and sealed this spring can mean that you'll experience a more comfortable, energy-efficient summer.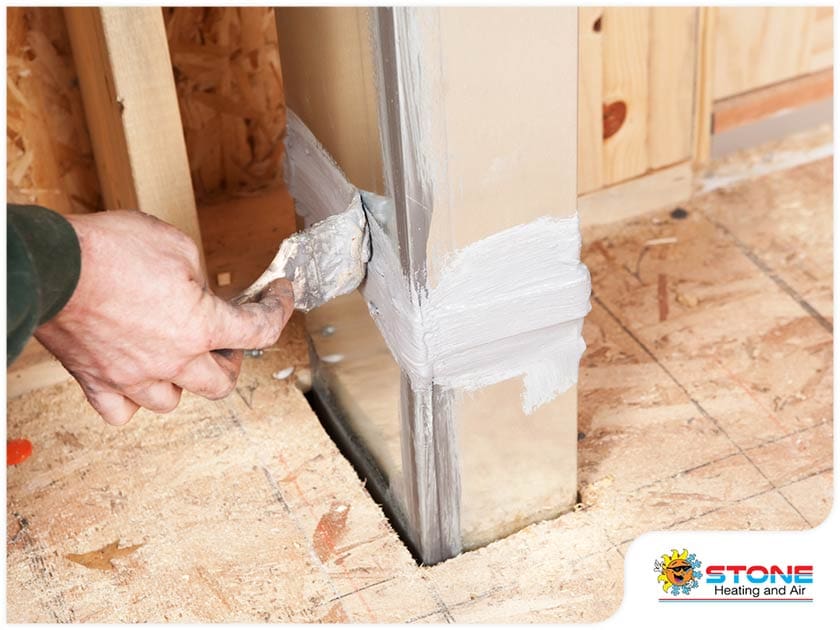 Better Comfort
If you have leaking air ducts, then you may notice that there are hot spots popping up all over your home. This can make your interior feel very uncomfortable during the summer. It would be best to get your air ducts inspected and sealed as early as this spring if you want your home to be ready for the summer heat. We promise that you'll notice the difference!
Improved Energy Efficiency
Studies show that up to 30% of conditioned air can escape via leaky ducts . That's a lot of wasted energy! As one of the top air conditioning and home heating companies in our local area, we highly recommend air duct sealing because this project can have a significant effect on your home's energy efficiency.
Reduced Risk of Air Conditioner Problems
Leaking air ducts cause your air conditioner to work much harder than it should. All this extra work puts a strain on your system, which can eventually lead to all sorts of issues. If you schedule regular duct inspections and sealing, then you'll no longer need to worry about costly air conditioner breakdowns and repairs in the future.
We're one of the top air conditioning companies in our local area because of our first-class customer service, excellent workmanship and great products. Our services can greatly improve your home's energy efficiency and make it feel much more comfortable, no matter what the weather is like outside. Stone Heating and Air never cuts corners on our projects, because we know that our customers deserve only the best. Call us at (541) 855-5521 to learn more about our products and services or to request an appointment.