Given how your air conditioner sees constant use, especially during the summer, there's a possibility it could start developing issues. You don't want it to fail during the hottest time of the year, so it pays to be aware of some of the basics of how your AC functions. For instance, how do you know if your cooling system needs more refrigerant? Stone Heating & Air, one of the area's premier home heating companies, discusses more here.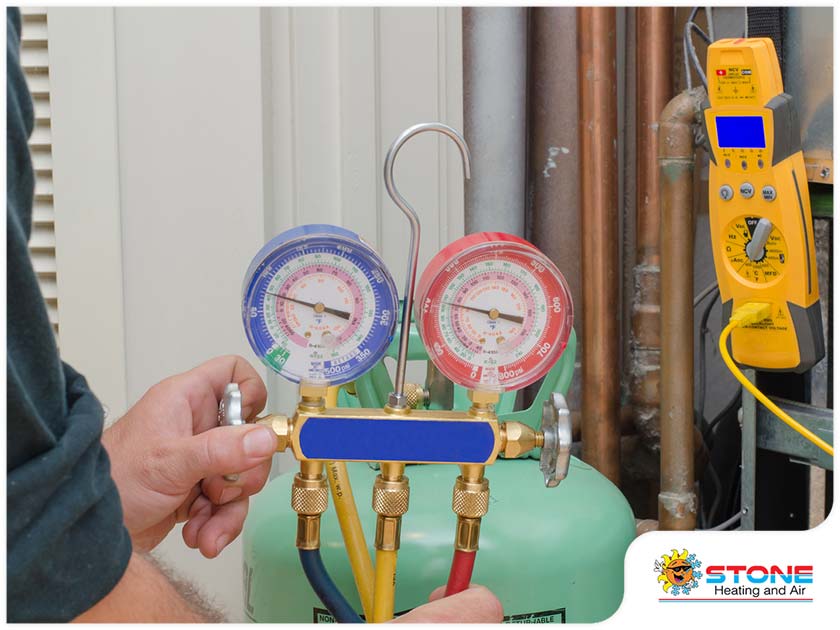 But First, What Exactly is Refrigerant?
Refrigerant refers to the chemical blend that's responsible for moving heat from the inside of your house to the outside, enabling your air conditioner to do its job. Your AC unit is designed to use a specific amount of refrigerant, and if the unit somehow loses this chemical, it can compromise the AC's performance and service life. Here's how to tell if your air conditioner is losing refrigerant:
Leaks. Make sure to check the area around your air conditioner for any traces of a gray, greasy film. If you don't see an obvious leak, try looking underneath the AC unit. You can also pinpoint it by listening for a faint hissing sound. Once you find the source of the leak, call one of the area's trusted air conditioning companies, such as Stone Heating & Air, immediately for the necessary solution.
A rise in indoor humidity levels. You'll know your AC unit needs more refrigerant when there's excessive moisture inside your home. That's because the AC draws moisture from the air as it does its job. When there's not enough refrigerant, humidity levels can increase, allowing for a hot, unpleasant feel inside your home while also leading to mold growth and a number of health risks.
Frozen evaporator coils. Frozen evaporator coils are probably one of the biggest warning signs that your AC is losing refrigerant. A reduced charge in the evaporator coil means the remaining refrigerant will stay too cold, causing any moisture on the coil to freeze.
Because refrigerant is a harmful chemical, dealing with its loss should only be done by a trusted HVAC company in the area, Stone Heating & Air. With our trained, experienced technicians, we'll seal up any leaks and restore the proper amount of refrigerant to your air conditioner, which will ensure continued, reliable cooling performance.
Keep your AC unit in tip-top shape this season by turning to Stone Heating & Air for the highest-quality HVAC solutions. We serve Central Point, OR, and surrounding areas. Call us today at (541) 855-5521 or fill out this contact form to schedule your consultation.