Even the most reliable HVAC systems will develop issues over time. These can include blockage or clogging in the air ducts, which will negatively affect the life expectancy and performance of your unit when left overlooked. And given how summer has already rolled in, this is the last thing you want. Stone Heating & Air, the trusted cooling and home heating repair company in the area, expounds on this particular issue and how you can handle it effectively below.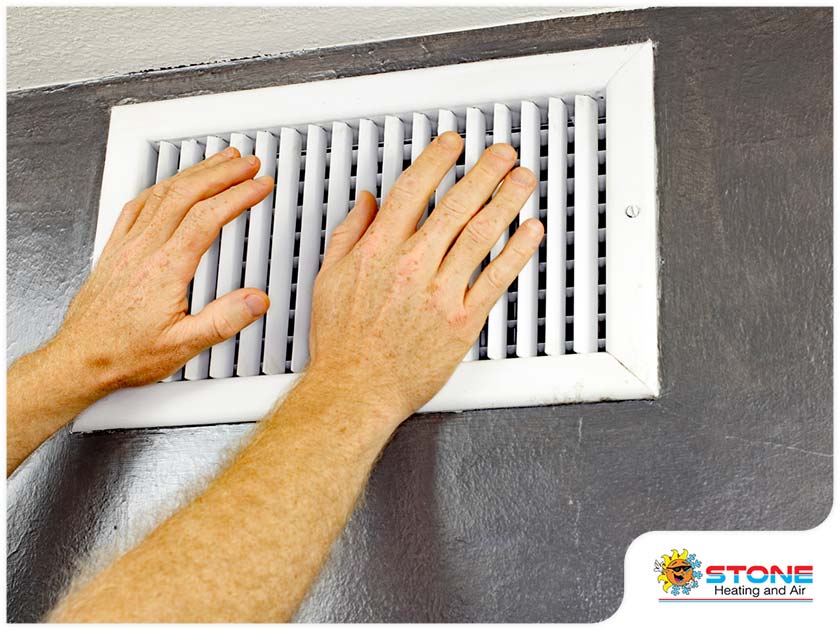 Three Reasons Your Air Ducts are Clogged or Blocked
There's one sure way to tell when your air ducts are congested or blocked: your house has inconsistent temperatures. You'll also probably notice a slight rise in your energy bills–more than you should expect with a seasonal change. When overlooked, a blocked or clogged duct system can cause your air conditioner to work overtime just to provide a comfortable, steady indoor environment. Congested air ducts may be caused by:
Furniture or wall hangings covering the air vents. Vents blocked by furniture or other items will struggle to distribute cool air from being distributed properly throughout your home.
Dirt, debris or dust buildup inside the air filter. You might want to change your air filter, as this allows for better indoor air quality and ensures good performance from your HVAC unit. Stone Heating & Air, one of the area's top HVAC maintenance companies, suggests you replace your air filter every other month–or more even more frequently should you have family members who have asthma or allergies.
Clogged, leaky or damaged duct system. Loose seams and clogged ducts make it difficult for your HVAC system to circulate cool air throughout your living space. If you suspect openings or disconnections in your ductwork, make sure to call your local HVAC expert promptly.
Solving Clogged Air Ducts
Damaged or clogged air ducts should be taken care of as soon as possible, so turn to Stone Heating & Air for the necessary solutions. We'll take care of the issue with our exceptional duct cleaning and repair services. This way, cool air is properly circulated throughout your home, allowing for a more comfortable, consistent indoor temperature that keeps your summer cooling bills to a minimum.
Stone Heating & Air is your go-to company for top-tier HVAC solutions. We serve Central Point, OR, and surrounding areas. Call us today at (541) 855-5521 or fill out this contact form to schedule your consultation.