When shopping for electronic equipment, you often check for labels that tell you more about their energy use, care and other information. It's the same with HVAC systems, whether you're installing one for the first time or looking for an HVAC replacement.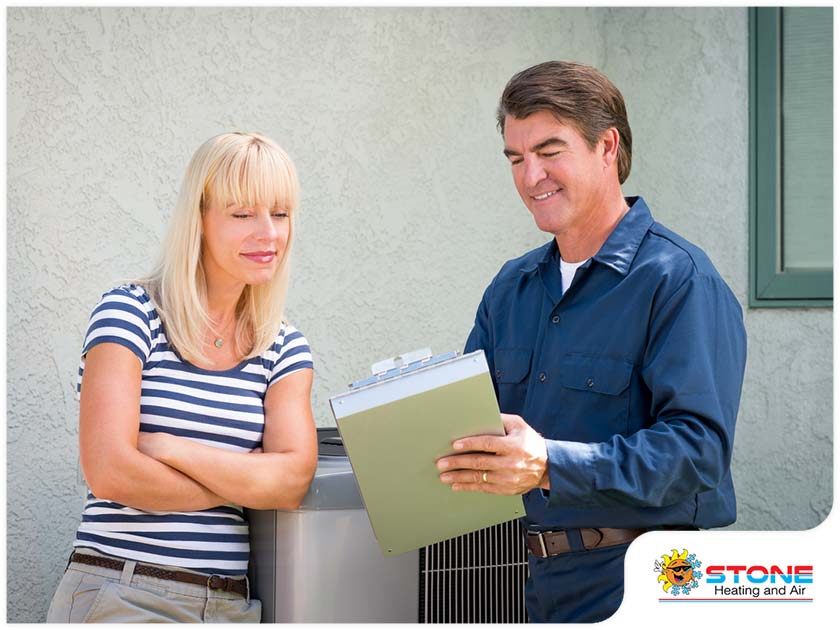 Two labels are often seen on HVAC equipment: the ENERGY STAR and EnergyGuide labels.
EnergyGuide
HVAC manufacturers are required to place the EnergyGuide label on every product they make available. This label shows an estimate of the annual energy consumption of the appliance. It also gives consumers information regarding whether the product's energy consumption is above or below the average energy consumption for that specific product type.
You'll see a dollar amount at the bottom of the EnergyGuide label. This amount is an estimate of the annual operating cost of the equipment based on the national average cost of electricity. EnergyGuide labels are often also available on the website of the product manufacturer, in case you need the information and the label on your unit is missing or faded.
If you need an HVAC repair, it's a good idea to look into getting new HVAC equipment. Repairing an old HVAC unit might not be as cost-effective as getting a replacement, especially if your current unit is really old.
EnergyGuide is managed by the Federal Trade Commission, or FTC.
ENERGY STAR
The ENERGY STAR label is also a ubiquitous label found on most appliances and equipment. It's managed by the government. ENERGY STAR is the government's symbol that suggests a product's energy efficiency.
It's not limited to electric appliances and equipment, though; you can also find ENERGY STAR labels on products that improve a home or building's energy efficiency, including windows and doors.
ENERGY STAR labels are placed on products to help consumers recognize those that can help them save energy and money. The label also suggests that the product helps protect the environment.
Some certified products bear an EnergyGuide label that also has the ENERGY STAR logo.
Work only with a reputable air conditioning repair and replacement contractor: get in touch with Stone Heating & Air. Call us today at (541) 855-5521 or fill out this form for a free consultation.