Air Conditioning
While some things do get better with age, air conditioning systems don't. If you have an air conditioner that is 10 years old or older, our guess is that you probably wrestle with increasingly frequent and costly repairs. Save yourself from the headache and from constant calls to your service technician by replacing your air conditioning system today.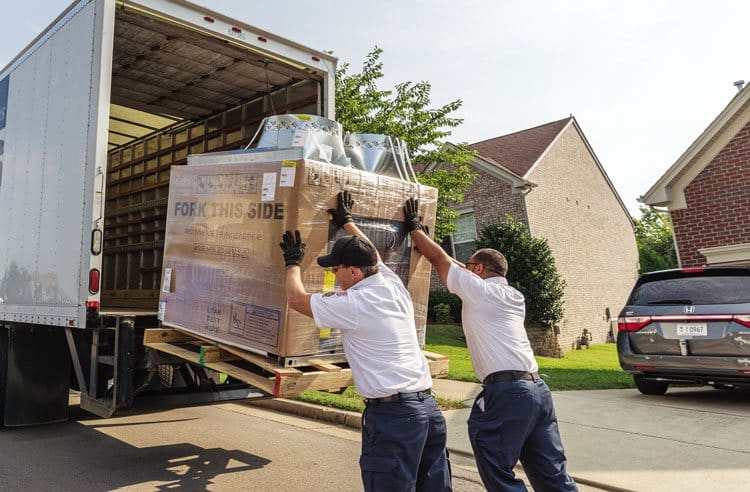 New air conditioning systems are manufactured following government-mandated energy efficiency standards that aim at keeping energy costs low. At Stone Heating and Air, we work to give our customers the best and most up-to-date replacement systems available to greatly improve your comfort while reducing your utility costs.
We bring you long-lasting, energy-efficient replacement systems for all types of equipment, including room and central air conditioners, heat pumps, ductless mini splits, packaged systems, and geothermal systems.
Heating
Once the cold weather sets in, people count on their furnaces to keep them comfortable and warm.
Furnaces gradually decline in reliability, efficiency, and performance as they age, making it expensive to operate. If your furnace is more than 15 years old, it may be time consider a furnace replacement. An upgrade can be a cost-effective solution for many, offering energy-saving features and increased comfort: two-stage heating, variable-speed blowers, and condensing gas burners, to name a few.
Stone Heating and Air brings you professional furnace replacement services that can provide years of energy-efficient, reliable, and cost-effective service. Our HVAC experts can evaluate your system and provide cost-effective furnace replacement services featuring the latest high-performance, energy-efficient models for reliable, long-lasting installations.
HVAC at its best
We replace your old HVAC and help you keep your system in peak condition, following a process that includes:
Removing and disposing of your old system
Performing new load calculations
Selecting a system with the right capacity and features for your needs
Installing the system and its peripherals, including a duct system, if necessary
Installing accessories such as thermostats and zoning controls
Starting and testing the system and evaluating its performance
Contact Us
Stone Heating and Air will work diligently to minimize the HVAC replacement install time and disruption to your schedule, and we will not leave until you are completely satisfied! Learn more about our products and the services we offer at (541) 855-5521 or submit our online contact form to request a free estimate or schedule a service. Stone Heating and Air, serving the Rogue Valley from the California border to Roseburg, from Brookings to Klamath Falls.