Homeowners know just how important it is to select the right HVAC systems to maximize energy efficiency in the home. Stone Heating and Air answers a couple of questions related to the workings and maintenance of your heating and cooling units to help you better address your most pressing concerns. As one of the most reliable HVAC maintenance companies, you can consider us trusted partners in everything HVAC-related, including duct cleaning. Read on to learn more!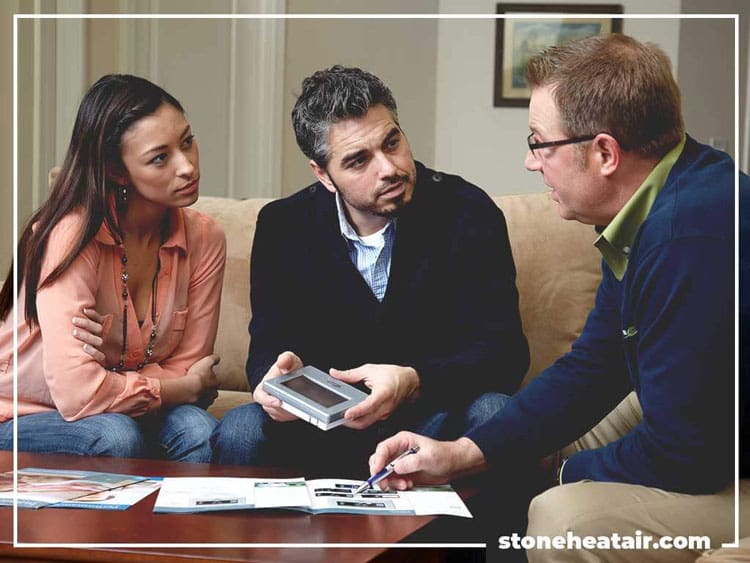 Proper Sizing: What Size Heating / Cooling System Do I Need?
The comfort of your home largely depends on installing appropriately-sized heating and cooling systems. Systems that are too large will heat or cool the home too quickly to remove a sufficient amount of moisture from the air, leaving your indoor environment feeling sticky and humid and often leading to moisture and mold problems.
Systems that are too small will need to run constantly both in the summer and the winter, which will shorten the lifespan of the equipment. Short-cycling (when your HVAC system turns on and off constantly) will also raise your heating and cooling bills.
In addition to the size of the unit, you'll need to take into consideration many of your home's other features, such as its structure, the type and size of windows, insulation, basement and attic conditions, house orientation and so on. That's a long list to take on by yourself, which is why it's best to have an expert come in to take exact measurements and detailed notes to determine what type of system will best suit your needs.
Maximizing Comfort While Minimizing Costs
At Stone Heating and Air, we're known for our excellent service, fair prices, quality installations and friendly staff, which is just the way we like it. So whether it's designing the most suitable and cost-effective system for your new construction, upgrading an existing system or retrofitting or replacing a failing one, we'll be certain to make the right recommendations from the get-go! To ensure we keep your comfort to a maximum and costs to a minimum, we're always very careful to take into account your needs when considering the unique advantages and disadvantages of each system.
Contact Us
Stone Heating and Air works to ensure that we offer our customers the highest quality services and the fairest prices from among all HVAC maintenance companies! Learn more about our products and the services we offer at (541) 855-5521 or submit our online contact form to request a free estimate or schedule a service. Stone Heating and Air serves the Rogue Valley from the California border to Roseburg, and from Brookings to Klamath Falls.