Concealed by walls and ceilings, HVAC ducts are one of those things that people tend to overlook until they develop problems. Their primary function is something that it's important to take seriously. Whether you plan on purchasing a home or are focused on keeping your current property well-maintained, inspecting the ducts is always imperative. Home heating repair contractor Stone Heating and Air explains further in this post.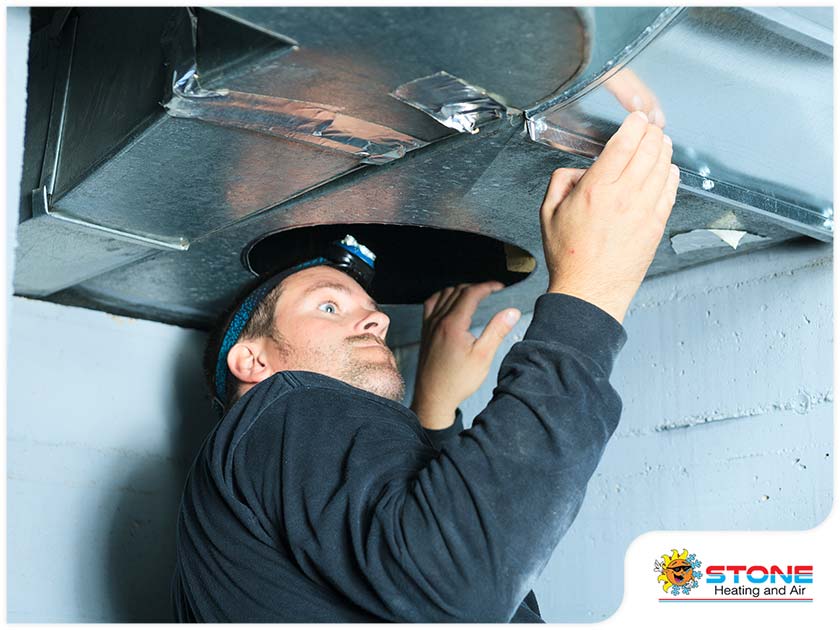 Duct Inspection Before Buying a Home
There's a lot you need to consider when you buy a home. In addition to the roofing system, you must also take a look at the overall condition of its HVAC system, particularly the ductwork. One way to determine if the property is worth the purchase is through a thorough inspection.
The ductwork of a residential property that's being sold doesn't come with a label to track its age. In some instances, the original ducting or records of past upgrades weren't available before the home was listed, which is why HVAC maintenance companies have to determine the ducts' age by their condition. Signs of sagging, cracking and disconnection along the joints usually mean the ducts are more than 10 years old. In this case, they must be repaired or replaced, depending on the severity and extent of the damage.
Duct Inspection as a Part of Home Maintenance
Dust, soot and other contaminants accumulate inside the ducts, obstructing airflow and causing your HVAC system to work harder than it should as it tries to move conditioned air around your house. They also find their way indoors, wreaking havoc on your home's indoor air quality.
Having your HVAC ducts inspected by a reputable contractor should be an integral part of your long-term home maintenance cycle. Once the inspection is complete, the technician will remove dust and other contaminants inside the ductwork to ensure consistent comfort and indoor air quality. Also, they'll seal any cracks and gaps to ensure no conditioned air leaks out. In this way, you'll be able to achieve energy savings.
Stone Heating and Air offers duct cleaning and duct sealing services to help improve air quality and energy efficiency in your home. Give us a call at (541) 855-5521 or fill out our contact form to request an appointment.