One way of reducing wear and tear on your HVAC system is by installing an air handler, which also works to improve your HVAC system's energy efficiency and helps lower your heating and cooling costs. Keep in mind that an air handler itself isn't immune to the effects of wear and tear. That's why it should be routinely maintained by a professional HVAC repair technician along with your HVAC system. In addition to scheduling routine HVAC inspections, you should also keep an eye out for warning signs of damage.
The most common warning signs include: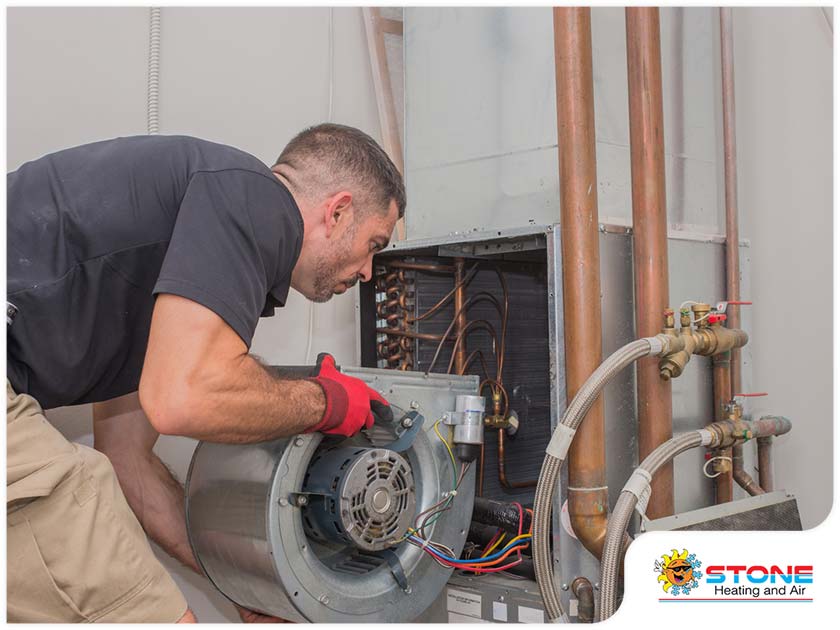 Poor Air Circulation 
Air handlers have a blower fan that's used to circulate warm or cool air in your home. If the air handler is malfunctioning, conditioned air may not be evenly distributed throughout your home.
Hot & Cold Spots 
Uneven indoor circulation can create hot and cold spots in your home and interfere with the HVAC system's ability to control indoor temperatures.
Poor Indoor Air Quality 
Poor air circulation and indoor air quality usually go hand in hand. Poor indoor air quality can cause allergy flare-ups, not to mention lower overall indoor comfort.
Higher Heating and Cooling Costs 
A malfunctioning air handler can also put a strain on your HVAC system, forcing it to consume more electricity in order to keep temperatures at a comfortable level, which will increase household electricity costs.
Unusual Noises 
Without an air handler to distribute warm or cool air evenly throughout your home, your HVAC system will have to work double-time. In some cases, it might even begin to make strange noises due to the added strain. If you hear any unusual sounds coming from your HVAC system, you should contact a professional heating and air conditioning repair company as soon as possible.
Are you looking for HVAC technicians near you? 
Stone Heating and Air offers a wide range of professional HVAC services, including HVAC replacement and repairs. To request an appointment, call us at (541) 203-2399 or fill out this form. Talk to us today!