Every year we deal with it–the temperature drops and snow falls, covering everything in a frozen blanket. We tuck ourselves in and make ourselves cozy, relying on our good old heating system to keep us warm and toasty while we wait for more pleasant weather. But while getting snug and comfortable in your heated home, you might forget that some of your HVAC components are out-of-doors and exposed to all the snow and ice.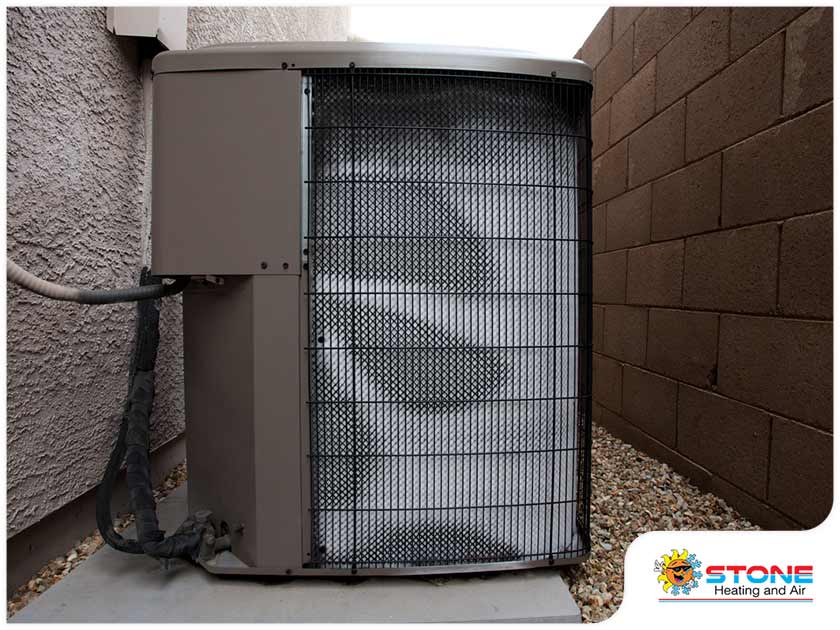 HVAC maintenance companies agree that there's no more crucial time than during the winter to take a closer look at your heating system. After all, it's your primary protection from the freezing cold, and having it fail now could spell disaster for you and your family.
In today's post, trusted HVAC maintenance company Stone Heating and Air shares how ice and snow can damage your HVAC system.
Snow Accumulation
In the winter, snow can accumulate on the exterior components of your HVAC unit, blocking airflow and causing it to work harder. If left unchecked, a pile of snow around your exterior components can even cause your unit to short circuit and fail completely, necessitating expensive home heating repairs.
Ice Formation
When snow melts, the water can seep into your outdoor components, refreeze and expand when the temperature drops again. This can cause major problems. If you own a furnace or boiler, snowmelt can seep into valves, causing your system to corrode and malfunction.
If you own a heat pump, condensation can form on the coil and refreeze, impeding proper heat transfer. Most heat pumps come with a defrost function that can remove a small amount of snow and ice, but too much can overwhelm your system and cause your unit to break down.
Stop your heating system from breaking down at the worst possible time by calling in dependable HVAC repair company Stone Heating and Air for a free inspection. Feel free to ring us at (541) 855-5521 or fill out our contact form to schedule a visit from one of our skilled experts.