The free flow of air out of your air supply vents and return grilles is essential to your home's comfort and your HVAC system's efficiency. In today's blog post, Stone Heating and Air, the top home heating repair company in our local area, explains how aiming and redirecting your air vents can help improve the efficiency of your HVAC system.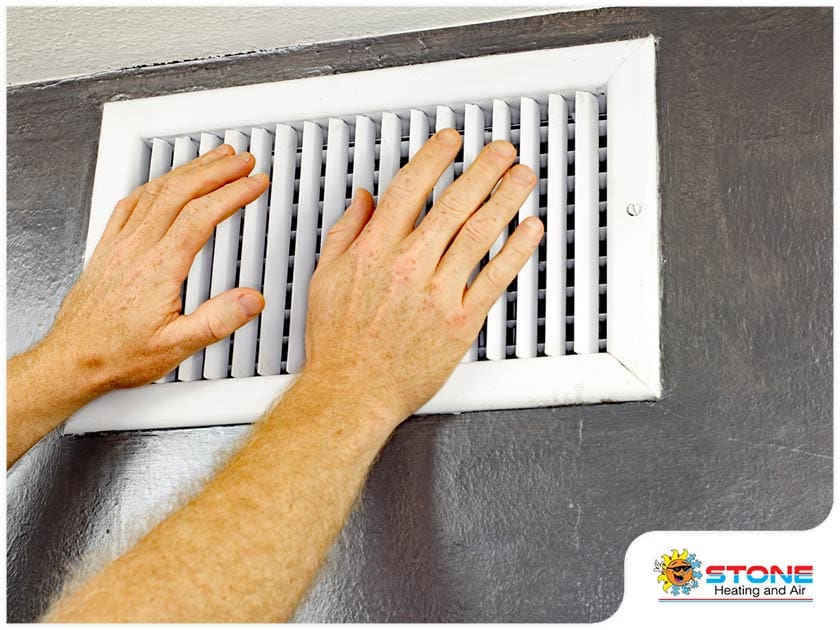 Remember How Air Flows
Hot air rises and cold air falls, and you need to take advantage of these facts. Look for the location of the air vents inside your rooms. If it's hot outside and your vents are located near the floor, then you should adjust the vents so that the cold air will flow upward. If it's cold outside and your vents are located near the ceiling, then you need to point the vents downward. Your goal is to increase the circulation of air inside each room as much as possible.
Think Carefully Before Closing Air Vents
Some people close the vents in rooms that they don't use often. Doing this can have some  downsides, however. Closing the vents will create a low pressure area inside your home. This will cause hot air to flow toward these areas. Closing the vents will also increase the airflow to the other air vents in your home. This can increase the static pressure placed on these air vents and air ducts. As one of the top HVAC maintenance companies in our area, we can help you figure out if closing air vents is the right choice for your home.
Consider the Layout & Furniture of a Room When Adjusting the Air Vents
Some older homes have air vents that are located near windows and doors. Make sure to redirect the air vents in these areas so that your conditioned air doesn't escape. You also need to make sure that your air vents aren't blocked by furniture. When airflow is obstructed, then the majority of heating and cooling is lost.
You can rely on our company for all of your HVAC maintenance and duct cleaning needs. Stone Heating and Air can take calls 24 hours a day, seven days a week, and our technicians can service all makes and models. Our many years of experience allow us to provide our customers with better HVAC service compared with some of our competitors. Call us at (541) 855-5521 to learn more about our products and services or to request an appointment.